Archive for February, 2023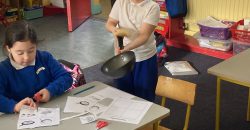 We learned how to make pancakes and wrote up the procedure. Flipping our pancakes was great fun but not quite as good as eating them! Yum.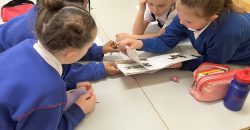 First and Second class have been learning about the different features of report writing, so today we put our skills to the test to find facts about Arctic animals and Farm animals using mentor texts✏️ Each group will share what they found, and use their facts to complete a report on their chosen animal!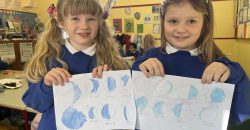 First and Second class loved learning g all about Space! We learned the order and features of the planets (with the help of a very catchy song ), read about the moon landings, and designed our own rockets using Lego! We also examined the phases of the moon and put our knowledge to the test […]